In the past few weeks, several artists have reached out to me looking for advice on the Fulbright application process. It can be daunting. As I am a huge advocate for the program, I thought maybe sharing my tips more broadly may support more people who are on the edge of applying. These come from friends, colleagues and personal experience.
So, if you are interested in applying as an artist, here are ten steps…
STEP ONE: Decide Your Program
For U.S. Citizens: University Faculty, Staff, Researchers, Artists – ideally with a graduate degree (awards include lecturing grants, research grants, combination lecturing/research, and arts training grants with stipends for tuition or classes)
U.S. Fulbright Scholar – Core Program (2-12 months) *This is the program I did, and with which I have the most information and experience.
Deadline: Monday, August 1, 2016
——————
For U.S. Citizens: Recent graduates, Masters or PhD candidates, Young professionals with <5 yrs experience
U.S. Fulbright Student Program (grant lengths vary, often more than 12 months)
Deadline: Monday, October 11, 2016
——————
For U.S. Citizens: University Faculty, Staff, Researchers, Artists – ideally with a graduate degree
U.S. Fulbright Specialist Program (2-6 weeks)
Rolling Deadline: March 4, May 6, July 8, September 9, or November 4
——————
For Non-U.S. Citizens: Students pursuing Masters degree, research, or professional training (varies per country)
Fulbright Foreign Student Program (grant lengths vary)
Deadline: varies per home country
*P.S. There are more programs to check out, but these are the standards.
In general, know your strengths and unique points as an artist. What do you offer? And what do you want?
STEP TWO: Make a Short List of Countries
If you are not a citizen of the United States, your list is simple: you are headed to the USA.
If you are a U.S. citizen, this step can be overwhelming. This is what I suggest. First, think of places where you have some sort of connection but not much experience. Then list what those places offer, either historically or contemporary (what you could learn from them) as well as what their current needs are.
Narrow down to 5-6 countries and then search for those countries in the Fulbright catalogue of awards to see what affiliations are available in your discipline. Read the news from the countries listed. Talk to people there.
After doing those activities, your first-second-third choices should be revealed, as well as initial project ideas.
Remember that if you want to do any sort of research, you usually need at least three years of study in that language. I wasn't fluent in Arabic, so I had to switch to a lecturing grant and cut all the formal research parts of my proposal.
STEP THREE: Design Your Project
Go to the country's Fulbright page and see if you can locate the list of former grantees. Investigate what Fulbrighters have already done (or are currently doing) there.
Go to the university affiliation's page and see what faculty and curriculum are already in motion there. What gaps or challenges can you gather? What are the strengths of what already exists there? Do they have American guests regularly in your discipline?
The design-thinking process can be your friend here.
Remember, Fulbright loves weird. Be specific and bold.
Think through how your project will have ripple effects back home. How many people will be impacted and in what ways? Describe what you hope to contribute and what you hope to learn from the place you are going. Be clear and enthusiastic about your top choice country. Get advice from current and alumni Fulbrighters. Most cities have a group page on Facebook, Eventbrite or MeetUp.
STEP FOUR: Reach Out to Potential Affiliations
Several grants and countries require formal letters of invitation as part of the application package. For those that do not, it is always a good idea to learn from a few contacts there. Introduce yourself and your project proposal.
Also, reach out to the Fulbright staff and current grantees of the country for where you are applying. Their insights could be golden. Ask about security status for the country and how that affects the number of grantees, as well as any lessons learned. Know if the three countries you selected are "Commission Countries" or not. Find out if Fulbright programs are administered by a Binational Fulbright Commission, U.S. Embassy, or another organization such as IIE, World Learning, AMIDEAST, etc.
STEP FIVE: Tell People. Get Help.
Let someone at Fulbright (usually the regional director for your program) know that you are planning on applying. Send them a draft and let them know how excited you are or if you have had any major struggles or questions. I was mighty happy I did this during my application period, because the program director reached out to me, encouraging me to continue when I had nearly given up. He also let me know that the invitation letter requirement had been waived for Egypt.
Lastly, tell your friends, family and colleagues that you plan to apply. Most Fulbright application packages take 3-6 months to pull together successfully. Make sure you have a support network. If you have only a small pool of proofreaders, consider using a service such as Fiverr.
STEP SIX: Apply
Leverage all the thinking and investigating you have done up until this point. Remember that your application package should be complete, clear, cohesive and comprehensive. Avoid duplication of information and listing assets without context. Market your strengths and who else will benefit beyond yourself. Address any red flags. Check and double check the instructions. Apply a week or so before the deadline.
STEP SEVEN: Be Prepared to Wait
It is a long process. I applied in July 2011. Then on December 28, 2011, I was given the following Christmas present….
"Dear Ms. Lent, It is a pleasure to inform you that the peer review process organized by the Council for International Exchange of Scholars (CIES) has been completed and that you are among those recommended for a Fulbright Lecturing award in Egypt for the 2012-2013 academic year. Please know that this constitutes only the first phase… Your papers have been forwarded to the Fulbright Commission in Cairo…"
In May 2012, I got the letter of congratulations that I had passed the Egyptian panel and signed my contract.  I had just a few months to get my flights in order, insurance papers, notify my U.S. employer, etc. Pre-departure orientation was in late June  and I left for Cairo in late August 2012.
STEP EIGHT: Breathe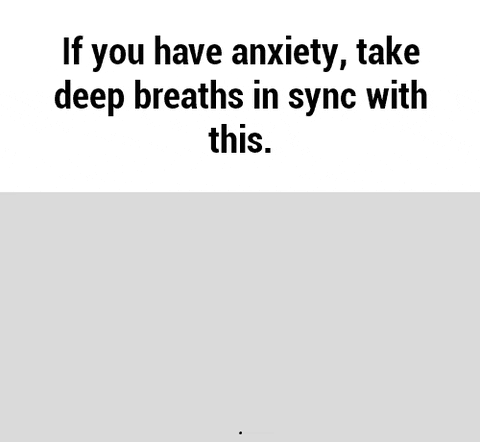 STEP NINE: Apply to Everything Else
No matter the outcome, putting together a Fulbright application is a worthwhile endeavor. Utilize this fine application package you have put together to apply for other exchange programs, awards, grants, networks, residencies, degree programs, volunteer and professional development opportunities. Apply to at least one thing per week. Here are a few of the sites that I check regularly…
U.S. Department of State – Exchange Programs
Alliance of Artists Communities
Peace & Collaborative Development Network
United Nations Alliance of Civilizations
British Council, UN Women, UNHCR, Idealist, Jerome Foundation, A Blade of Grass…
One of my previous blog posts also listed programs and opportunities…
STEP TEN: Thank Everyone You Can Think Of
Gratitude is great for business, but more importantly, it is great for your own health (I checked WebMD) as well as for the wellbeing of others and your relationship with them. Make gratitude an integrated part of your practice. Celebrate with your supporters and champions. Do something that they need help with. Listen to them. Be there for them.
If these ten steps help you in any way, please consider sharing this post.